Fact: EDM musician Tim Bergling (aka. Avicii) created a charity along with Ash Pournouri called "House for Hunger" in 2011, to which, both have donated over $1 Million.
Anyone who is a legitimate Avicii fan knows that Tim Bergling hails from Sweden and his major musical influences are the "Swedish House Mafia" and "Eric Prydz". Along with his hope to be just as large as his musical influences, even more, he wants to be recognized as someone extremely lucky to be in the position he is in. Extremely humbled to be in the public eye, he continually gives back. In 2011, once he had the income, his first decree was to create his charity along with Ash Pounouri, "House for Hunger". They run charity tours helping raise funds. It's called, Avicii & Ash Pournouri Charity Tour, and the link has been provided.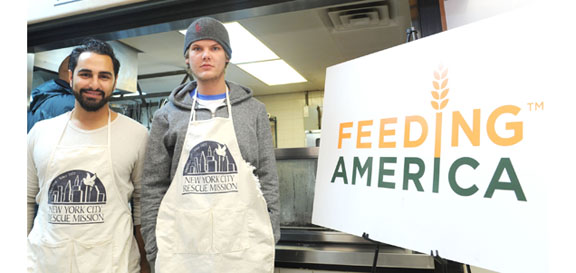 In accordance with their charity, Avicii has taken music to the next level. Using his musical stature, he promotes musicians around the world to create inspiring beats and sounds, then gives them a chance to have their sounds be promoted in a new song that he produces. Taking some of the better sounds, he will place them up for a vote and use those beats in his new tracks giving recognition to the individual musicians that inspired those beats or sounds (frankly, its an easy and great way to get tons of new sounds).
Look out for the universal Avicii symbol for the "House for Hunger" charity worn by Avicii, Ash Pounouri, and fans. You make me Avicii!