Fact: Actor the Rock Dwayne Johnson battled some very major hurtles over the course of his life including depression. He found himself in juvenile hall, battled depression, and his mother tried to commit suicide when he was only 15 years of age.
Dwyane Johnson is an American actor and producer, and former professional wrestler who went by the wrestling stage name, "The Rock." Dwyane Johnson grew up in Hayward, California where he was scouted and ultimately played for the University of Miami, with hopes of one day playing professionally in the NFL. Dwyane's family lineage over the past 50 years has been a bedrock of family wrestlers. His father debuted as a wrestler in the National Wrestling Alliance (NWA) in 1964 and retired in 1991. He went by the moniker 'Sweet Ebony Diamond' or Rocky Diamond. Additionally, is maternal grandfather wrestled for the NWA and debuted as Peter Maivia back in 1962 but unfortunately passed away in 1982 due to a long battle with cancer.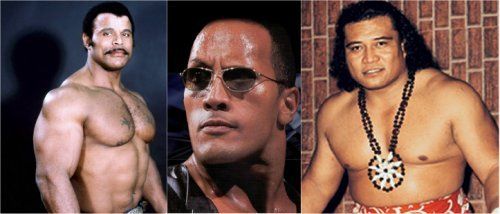 With an illustrious family lineage in wrestling, and very tough external family hierarchy, mental anguish was something that seemed to be often buried. More so, there is a public perception or persona that the general public gives to individuals in the public sphere. That these public figures aren't subjected to the same human conditions the rest of us are. The reality is, more often than not, these individuals are subjected even more so. Very few people are born in the public eye, and no exception is a young Dwayne Johnson.
Recently, Dwayne Johnson went through a part of life that many of us at some point find themselves. A place where things seem to spiral out of control. Our hopes, dreams, and aspirations suddenly snatched from our grips and erased from the ends of the earth. This type of sudden experience can lead most to retreat within and often comes with a certain stigma that gets swept under the rug. It can make us question every fabric of who we are and why we are, our purpose. This pain often manifests itself as a mental overload that we have come to call 'depression.' Many people in today's world suffer from depression on some level, ranging from minor disturbances to major implications that can completely change a person's demeanor and personality that involves the risk of self-harm and sometimes loss of life. Dwayne would be no exception to such dark feelings of despair. A Goliath and monolith onscreen once battled his inward good and evil on more than one occasion.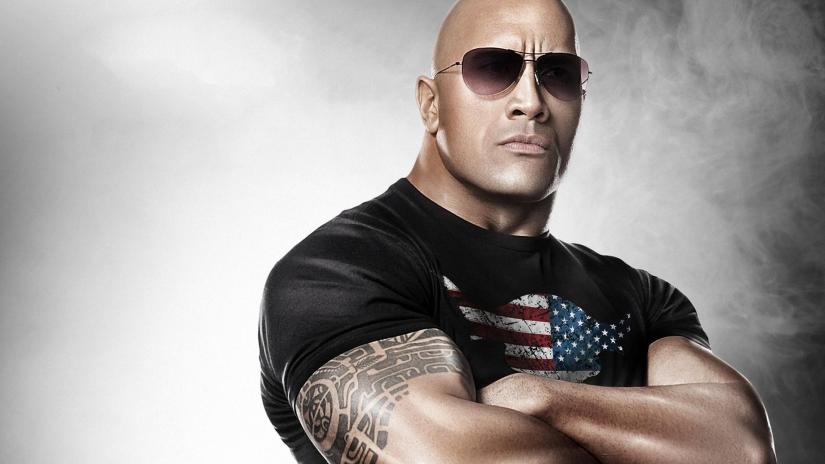 Originally, football was never a part of young Dwayne Johnsons existence, prison was. By the age of 16, he had been arrested from everything such as fighting to forgery, he opened to Oprah's Master Class. It was a low time in Dwayne's life. And things seemed to keep getting worse, when an incident changed Dwayne's life for the better. One day in Bethlehem, Pennsylvania, Dwyane came to the epiphany that he was not going to use the boy's bathroom due to the certain aroma's provided by overuse of the boy's facilities. He decided to use the bathroom in the teachers' lounge. During this time, Freedom high school football coach Jody Cwik enters, sees Dwayne, and asks him to get out. Dwyane shrugs, looks over his shoulder, and says,
"'Okay, I'll leave when I'm done.'"
And he continues to wash his hands as if nothing ever happened. As Dwayne left the teachers bathroom, both Cwik and him met eye to eye. After getting home, Dwayne had time to reflect on his actions and said he felt so bad at how he acted. The next day, he found Cwik and apologized for his conduct. Cwik, being the man that he was, accepted the apology without hesitation and asked Dwayne to play football on his team. It was because of Cwik, football and a whole new way of life fell onto Dwayne's plate. It was because of Cwik that not only did Dwayne's grades go up, but every scout in the nation came to Freedom High School in Bethlehem, Pennsylvania to recruit Johnson for their team. Interview below.
In 1991, after almost solidifying his defensive linemen spot freshman year at the University of Miami, one day a fresh face emerged in the practice room at the start of Dwayne's sophomore year, Warren Sapp. When asked why he was there, Warren stated,
"I went down and sat in the D-lineman room," Sapp recalls, "and Dewey [Johnson's UM nickname] walks in and says, 'What are you doing here?' I looked at him and said, 'I'm here for your job, b—h.'"
Warren Sapp at the time was known for being a tight end, but later switched to defensive linemen. Dwayne told reporters in an interview with SBNation. In response, Dwayne said,
"Like true defensive linemen would do, full of ego, especially down at Miami because we all talked trash, I said 'Well, you ain't taking my spot,'" Johnson told Patrick "Then about six months later, he took my spot."
Dwayne stated that there are no hard feelings between the two and that the reason why he never made it to the NFL was not because of the injuries, rather Warren Sapp. Over the course of his seasons at Miami, he would suffer some injuries that would later come back to haunt him and close the doors on any chance of a football career. At the age of 23, and a very short stint with the Canadian Football League's (CFL), Calgary Stampede's, Dwayne's football career would come to a close. He would get released from the CFL and move back with his parents. This realization of dreams crashing all around, and now living with your parents was enough for Dwayne Johnson to succumb to depression. For months, he spent his time cleaning his entire room for hours and hours collapsed in a universe that he felt he was the only one apart of. As he stated to Oprah's Master Class, he just wished that at that time, he had someone who could've pull him aside and let him know everything was going to get better. That it would pass.
After a month or two, Dwayne Johnson would find a way to pull himself out of that room. Closely thereafter, Dwayne would receive a call from the head coach of the Calgary Stampede's asking him if he would consider coming back and trying out again. While admittedly he thanked the coach for calling and would seriously consider going back, football was dead. It was something he told his dad right then and there. It was at this time he would start down the path of professional wrestling, just like his father. With a lot of initial pullbacks from his father, 'Rocky', ultimately would agree to train his son. The birth of 'The Rock' would materialize.
But this wouldn't be the only time Dwayne Johnson would battle serious depression. It was only recently that Dwayne and his mother, Ata, opened up about the time she tried to commit suicide. At the age of 15, Dwayne recalled the time both his mother and him came home to see an eviction notice on the door to their apartment. In complete emotional anguish with 15-year-old Dwayne in the car, Ata decided to stop the car on Interstate 65, get out, and proceed to walk into oncoming traffic. In an interview, Dwayne said,
"She got out of the car on Interstate 65 in Nashville and walked into oncoming traffic," he said. "Big rigs and cars swerving outta the way not to hit her. I grabbed her and pulled her back on the gravel shoulder of the road. To this day, she has no recollection. Probably best she doesn't."
This was an incident Dwayne could never fully get past. He said,
"I reached a point where I didn't want to do a thing or go anywhere. I was constantly crying."
It wasn't until very recently that for the first time Dwayne could open up about this life altering experience for which both him and his mother have healed. He is a voice and advocate for kids in their battle with depression and the stigma it brings, which can turn youth down the wrong path. Luckily there are inspiring people such as Dwayne himself, along with the help of professionals available that can help deter this feeling some youths may be experiencing. Nobody, especially not kids, should be dealing with such feelings or emotions, and thanks to Dwayne and many others offering help, hopefully we will see the end of this mental health illness.

"Took me a long time to realize it but the key is to not be afraid to open up."
References:
Sharf, Zach. 2018, April 2. Dwayne Johnson Reflects on Mental Health Battle and Mother's Suicide Attempt: 'Depression Doesn't Discriminate'. Indiewire. Retrieved 2018, May 19 from http://www.indiewire.com/2018/04/dwayne-johnson-depression-battle-mother-suicide-1201948329/

France, Lisa Respers. 2018, April 2. Dwayne Johnson reveals battle with depression, mother's suicide attempt. CNN Entertainment. Retrieved 2018, May 19 from https://www.cnn.com/2018/04/02/entertainment/dwayne-johnson-depression/index.html
Vibe News. April 2, 2018. Dwayne "The Rock" Johnson Says He Witnessed His Mother's Suicide Attempt. VIBE. Retrieved May 19, 2018 from https://www.vibe.com/2018/04/dwayne-the-rock-johnson-mother-suicide-depression/
Oprah's Master Class. 2015, November 15. How a Bout of Depression Led to Dwayne Johnson's Career-Defining Moment. OWN: Oprah's Master Class. Retrieved 2018, May 19 from http://www.oprah.com/own-master-class/how-depression-led-to-dwayne-johnsons-career-defining-moment-video
Oprah's Master Class. 2015, November 15. How A High School Coach Changed Dwayne Johnson's Life. OWN: Oprah's Master Class. Retrieved 2018, May 19 from http://www.oprah.com/own-master-class/how-a-high-school-coach-changed-dwayne-johnsons-life-video