Fact: The 1982 hit song by Sting Every Breath You Take The Police was inspired by Sting's ex-wife's (Frances Tomelty) best friend Trudie Styler.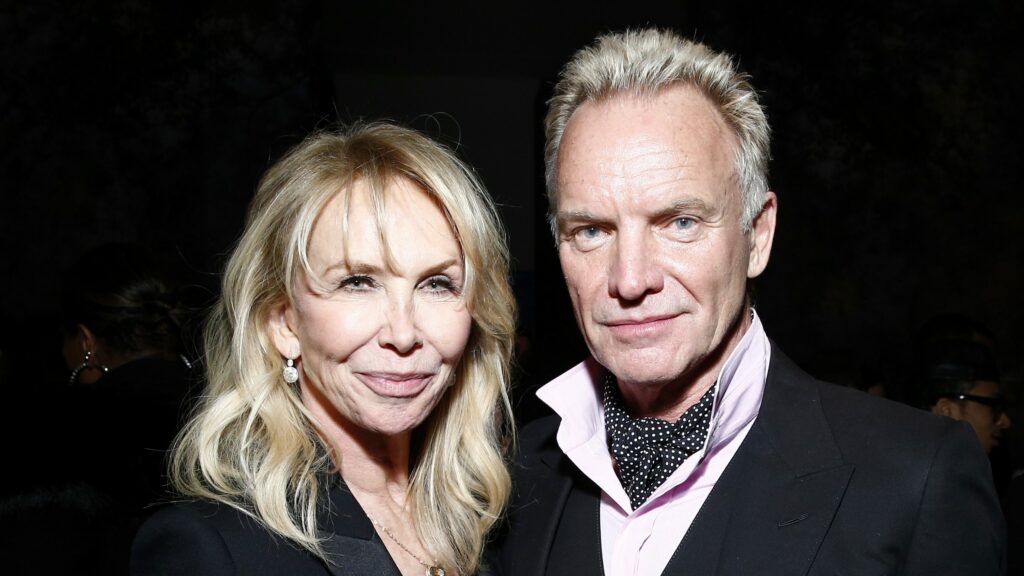 Gordon Sumner, widely known as Sting, is an English singer, songwriter, and philanthropist. He is widely known by fans for being the frontman to The Police. Some of their most popular songs include "Roxanne", "Message in a Bottle", "So Lonely", "Every Breath You Take", and "Every Little Thing She Does Is Magic," just to name a few.
The Police are one of the most iconic bands of all time. And some of the lyrics to the songs that made them famous can be heard in television shows, movies, and ball parks to just name a few. Some of these lyrics though have a dark meaning behind them. One of which would end up ruling them all. It is still considered the most widely misinterpreted and most widely played hit songs in radio history.
The lyrics to the infamous song were written back in 1982, which were later added to The Police's 5th Album, Synchronicity. This song is Sting Every Breath You Take The Police and it speaks to Sting's insatiable love for his wife's best friend who lived next door, Trudie Styler.
The relationship between Frances and Trudie started in 1980. They met one another in a stage production of Shakespeare's Macbeth. Frances was in a co-starring role opposite that of Peter O'Toole. Trudie was also cast in this same production. Over a few months, the two hit it off. Frances decided to take Trudie (who started a fling with O'Toole) under her wing. They became good friends.
Over the course of those two years of the stage production, and the fact that Trudie lived next door to the Sumner's, Sting fell madly in love with Trudie.
In 1982, just weeks after Frances testified on behalf of her husband, against Virgin Music (for publishing rights), their relationship started to get rocky. Stories fell through the grapevine that Sting was traveling around the globe with his new girlfriend, actress-model Trudie Styler. Their marriage seemed to be disintegrating.
This led to Sting essentially having a "mental breakdown" because he knew the situation was messed up (IG, retrieved 19 Dec 19). Later that year, Sting would break up with Frances. Coincidentally, Styler's acting career would dry up not to soon thereafter as well.
During this time of turmoil, to escape the public eye, Sting withdrew to the Caribbean (Jamaica) and stayed at the James Bond author Ian Fleming's Goldeneye estate, on the island's north shore. It was here where the 'half an hour' awakening happened.
I do my best work when I'm in pain and turmoil

Rollingstone.com
He said that,
I woke up in the middle of the night with that line in my head, sat down at the piano and had written it in half an hour. The tune itself is generic, an aggregate of hundreds of others, but the words are interesting. It sounds like a comforting love song. I didn't realize at the time how sinister it is. I think I was thinking of Big Brother, surveillance and control.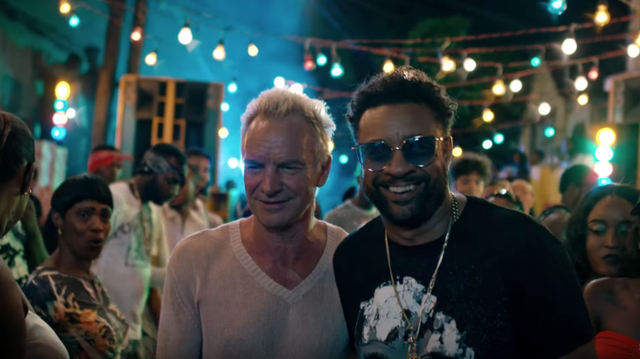 Sting ended up writing the lyrics to the song in 'half an hour'.
While Trudy was the true inspiration behind the lyrics of the song, the songs title came from two different sources including Gene Pitney's 'tack' titled 'Every Breath I Take', and Led Zeppelin's song, 'D'yer Mak'er' that also contained the words 'every breath I take; every move I make'.
To this day many misinterpret the songs overall message as being full of passion and love, while Sting clearly states in 1983 that,
"I think it's a nasty little song, really rather evil. It's about jealousy and surveillance and ownership,"

ig.ft.com
Ultimately, the song spoke about a very dark time in not only Sting's life, but those close around him. He broke up with Frances in 1982, Trudie's acting career went into shambles, and his band, The Police would go their separate ways. This song would shatter the fabric of the iconic group.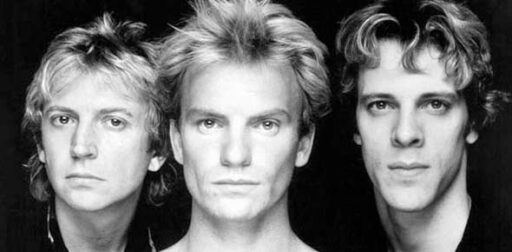 The two other band members, Copeland and Summers, had grown entirely frustrated with Sting's control over the songwriting and music producing process, Sting Every Breath You Take was a culmination of all that. Copeland and Sting seemed to be very distant to the point where they could not stand to even be in the studio together and often 'hated each other', with verbal and physical fights in the studio (smoothradio.com). After touring the song for a few years, the band fractured in 1984 and went their separate ways.
References:
Times, T. (2019). Every Breath You Take — Sting's 'nasty little song' was The Police's biggest hit. [online] Ig.ft.com. Available at: https://ig.ft.com/life-of-a-song/every-breath-you-take.html [Accessed 19 Dec. 2019].
Peacock, T. (2019). Every Breath You Take: Behind Sting And The Police's Signature Song. [online] uDiscover Music. Available at: https://www.udiscovermusic.com/stories/every-breath-you-take-sting-police-song/ [Accessed 19 Dec. 2019].
The Independent. (2019). Trudie Styler: The truth about Trudie. [online] Available at: https://www.independent.co.uk/news/people/profiles/trudie-styler-the-truth-about-trudie-410523.html [Accessed 19 Dec. 2019].
McKenna, K. and McKenna, K. (2019). Sting: The Rolling Stone Interview. [online] Rolling Stone. Available at: https://www.rollingstone.com/music/music-news/sting-the-rolling-stone-interview-41605/ [Accessed 19 Dec. 2019].