Fact: Believe it or not, Chris Pratt acting commenced his acting career after he was discovered by Rae Dawn Chong, a Canadian-American actress, in Maui, Hawaii.
Chris Pratt was never the hard worker a lot of close people say. But he got the best bang for his buck. In an interview with his high school wrestling coach,
"Of all the students that I've seen, he probably got more out of his education than any other kid," says Brent Barnes, Pratt's high-school wrestling coach. "One day I walked into the lunchroom and Chris was having a full-blown conversation in German with these other students. I said, 'Wow, I didn't realize you spoke German,' and he goes, 'I'm in third-year German. I just force myself every day to sit down and speak with the exchange students.'
Chris Pratt was from Washington State and might have never made it to the big screen if it weren't for Rae Dawn Chong. Believe it or not, Chris Pratt worked at Bubba Gump Restaurant in Maui, Hawaii at the age of 19. He was living out of his truck before he was uncovered by Rae Dawn Chong (actor-director) to play a role in Cursed Part III. Pratt took only took a few weeks of acting classes at a community school, and basically, that was the only schooling Pratt received. Amy Lyndon remembered the first day she met Chris Pratt.

"He was so hot, and he was like, 'I just came from Hawaii. I'm an artist.'
This would be a singular part for Rae Dawn Chong as this would be her directorial debut. So Chris had to produce the goods. When asked about Pratt, Rae Dawn was like,

"'Yeah, I found him at a restaurant.' "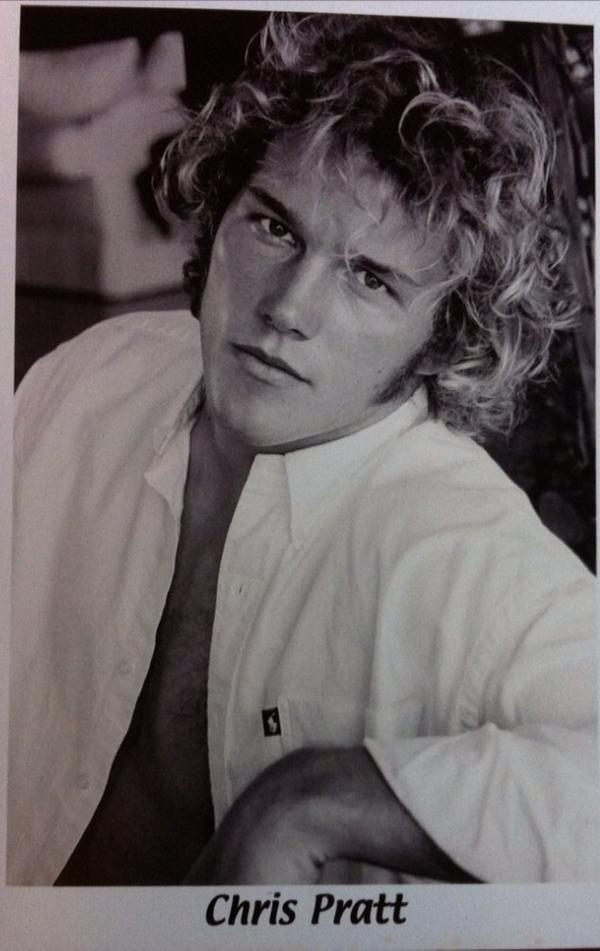 Above is an example of one of Chris' first headshots which all actors need a portfolio of in order to audition for roles. After his success with Chong, Chris would gain his first television debut on Everwood, where he co-starred as Harold Brighton "Bright" Abbott. Other unique shows that Chris would come to illuminate would be the very famous, Parks and Recreation. At this time, he would gain enough notoriety to have roles in Zero Dark Thirty, Moneyball, and now Jurassic World to name a few of the bigger ones.
Chris Pratt Guardians of the Galaxy was one of the more lead role films Pratt was able to show his skills off in and made him a huge consideration for another role later down the road. That movie was Jurassic World, or his "Star Wars" as he proclaimed, and had been in talks for the lead role since November of 2013, which he would later confirm.

References:
"Passengers" star Chris Pratt never forgets where he came from. (2016, December 19). The Seattle Times. https://www.seattletimes.com/entertainment/movies/passengers-star-chris-pratt-never-forgets-where-he-came-from/
‌