Fact: Did Top Gun help Department of the Navy recruit for their program? The Tom Cruise film indeed created a surge in the Navy's recruitment and interest.
Top Gun (1986) is an American action-drama film about a reckless fighter pilot named LT Pete "Maverick" Mitchell, who believes that his father being shot down during the Vietnam War was not a result of pilot error. The film was inspired by a 1983 issue of "California" magazine about the U.S. Navy's Top Gun School. Written by Ehud Yonay in May of 1983, the article detailed the TOPGUN fighter pilots at the Miramar Naval Air Station, located in San Diego, self-nicknamed as "Fightertown USA." Since then, due to the movie, the real Top Gun school gives a $5 fine to anyone in the staff that quotes the movie.
While many people probably surmised that not all of Top Gun dogfights were real, probably no one knew that only two live aerial missiles were fired during the making of the movie.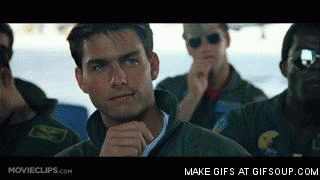 So.. Did Top Gun help the Department of the Navy recruit? The movie "Top Gun" had a significant impact on the Department of the Navy's recruiting efforts. When the movie was released in 1986, it became a massive commercial success and gained widespread popularity among audiences, especially young people. The film, starring Tom Cruise as a skilled fighter pilot named Maverick, showcased thrilling aerial combat scenes and depicted the exciting and glamorous life of Naval aviators.
The movie's portrayal of fighter pilots and the fast-paced, adrenaline-fueled world of naval aviation captured the imagination of many viewers, inspiring some of them to consider a career in the U.S. Navy. It highlighted the Navy's advanced aircraft and cutting-edge technology, making the naval aviation profession appear exciting and attractive.
As a result of the movie's positive portrayal of Naval aviation, the film Top Gun Department of the Navy experienced a surge in interest from potential recruits, and the number of people applying for Naval aviation programs increased significantly. The Top Gun movie influence on recruitment efforts was so substantial that it even led to what was referred to as the "Top Gun Effect," an observable rise in interest and applications to join the U.S. Navy and become naval aviators. The rise of recruits surged as high as 500%.
The Top Gun Navy recruiting capitalized on the movie's popularity by using it in their marketing and advertising campaigns to attract more recruits. They recognized the value of leveraging popular culture to showcase the Navy and its opportunities to a wider audience.
Overall, "Top Gun" played a role in promoting the U.S. Navy and its aviation programs, and it contributed to increasing interest and applications for naval aviation careers during the period following its release.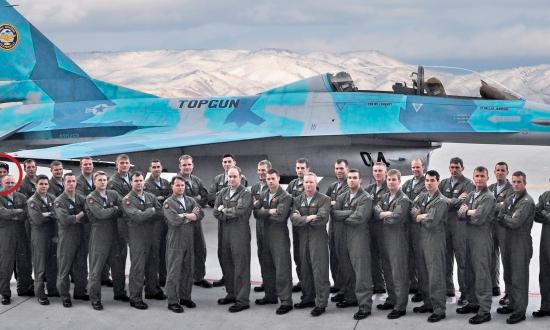 References:
Novelly, T. (2022, August 11). "Top Gun" Boosted Recruiting and Brought the Tailhook Scandal. So What Happens After the Blockbuster Sequel? Military.com. https://www.military.com/daily-news/2022/08/11/top-gun-boosted-recruiting-and-brought-tailhook-scandal-so-what-happens-after-blockbuster-sequel.html#:~:text=A%20statistic%20often%20repeated%20without%20attribution%20is%20that
Gunning, C. (2021, September 12). How Top Gun Impacted Navy Recruiting In Real Life. ScreenRant. https://screenrant.com/top-gun-us-navy-recruiting-applications-increase/
Will "Top Gun: Maverick" Boost Navy Recruiting? History Says Probably Not. (2022, May 27). USNI News. https://news.usni.org/2022/05/27/will-top-gun-maverick-boost-navy-recruiting-history-says-probably-not
‌