[DISPLAY_ULTIMATE_SOCIAL_ICONS]
Fact: Steven Spielberg, a doozy of a director was rejected twice as director for the newest James Bond movie and it really messed with Spielberg's head.
The producer, Albert R. Broccoli refused Spielberg for the latest bond film at the time, and for the first time because he was too inexperienced. After Spielberg launched "Schindler's List", he inquired about directing a Bond movie a second time. According to Spielberg, Broccoli rejected him again, saying, "Now I can't afford you". Spielberg never asked again, instead he made the Indiana Jones series. During a Q&A session for Super 8 with EW, this is what Steven had to say,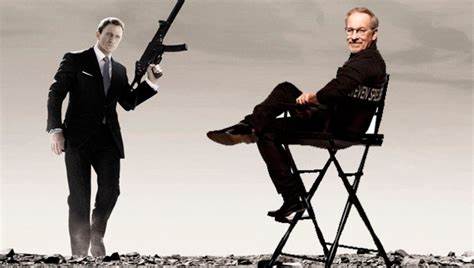 "When I first started making movies, the only franchise I cared about and wanted to be part of was James Bond. When I started out as a TV director, my pie-in-the-sky dream was to make a little movie that would get some notoriety, and then [the late Bond series producer] Cubby Broccoli would call me and ask me to direct the next James Bond picture," he said. "But I could never get Cubby Broccoli to hire me—and now, sadly, they can't afford me."
No doubt Spielberg pulls in mega-bucks for each movie, but he refused to accept what he termed "blood money" for his best movie, "Schindler's List". Spielberg donates all monies, including future royalties to The Shoah Foundation. Admittedly, Spielberg came face-to-face with his Jewishness while filming "Schindler's List". He said he cried the whole time.
Steven Spielberg 1993 received the Oscar award in the category "Best Director" for "Schindler's List," one of the best Steven Spielberg movies. It was the Jewish director's first Oscar. This validates Spiritual Law that things work out as they will and must. Spielberg had first approached Roman Polanski, who turned down the director position because his mother was an Auschwitz victim.
‌
References:
Deen, S. (2016, July 18). Steven Spielberg was rejected over making a James Bond film. Metro. https://metro.co.uk/2016/07/18/steven-spielberg-was-rejected-from-making-a-james-bond-film-6013266/#:~:text=Steven%20Spielberg%20wanted%20to%20make%20a%20James%20Bond